130

SITAWI Finance for Good
Develop and Flourish
This NGO is Certified
Headquarters
Rio de Janeiro, Rio de Janeiro, Brazil
Previous ranks
Last year : Not ranked
2 years ago : Not ranked


Sector(s)
Economic Empowerment
,
Environment
7 / 10 Hiring Rating
8 / 10 Sustainability
8 / 10 Diversity on Funding Streams
8 / 10 Innovation Ratio
9 / 10 Transparency & Accountability
8 / 10 Independence from Governments
6 / 10 Independence from Corporations
8 / 10 Impact Measurement
9 / 10 Audit Results
8 / 10 Independence from One Funder
Official Website http://www.sitawi.net/
Countries of operation Brazil
Countries where legally represented Brazil
Country where headquartered Rio de Janeiro, Rio de Janeiro, Brazil
Type of organisation nonprofit
Number of employees 25
Year founded 2008
Current CEO Leonardo Nicolas Letelier Pimstein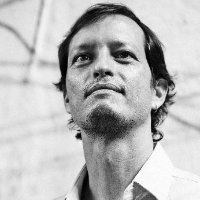 Primary contact and general inquiries contact@sitawi.net | +552122471136
Employment opportunities View opportunities
NGO Name
SITAWI Finance for Good
Mission
Mobilize more capital, more types of capital and better use and deployment of capital to transform more lives.
History
SITAWI means "to develop and flourish" in Swahili.
2005 – Leonardo Letelier, Harvard MBA and consultant at McKinsey for 10 years in different countries, realized he should use his business and finance expertise to help to change social realities in Brazil.
2007 – After two years of preparation and research, Leonardo reimagined Finance as a force for good and started operations for what would become SITAWI, which would be founded the following year.
2008 – Foundation of SITAWI and structuring of the Social & Environmental Loan
2009 – First Social &Environmental Loans for Solidarium, Caspiedade and Davida.
2010 – Invitation to take part in the Clinton Global Initiative (CGI) and certification as OSCIP.
2011 – Awarding of the beyondBanking prize from the Inter-American Development Bank
2012 – Article published in Stanford Social Innovation Review and creation of a new product: Filantrophic Funds Management for Families and Companies: first client USAID +Unidos.
2013 – Expansion of focus to the Finance for Good, including a Sustainable Finances program. Resumption of Business & Impact activities.
2014 – Nomination of the joint Executive Directorship for the Social Finance Taskforce. Ecomudanca/Itaú Fund follows SITAWI's lead by incorporating loans in its social investment strategy.
2015 – Leadership on Green Bonds and Social Impact Bonds in Brazil.
2016 – ABCR Award for Most Transparent Organization and A+ Seal in Transparency and Management from Instituto Doar.
2015 operational budget: R$1,509,776.00 (~US$386,646.00)
Rio de Janeiro, Rio de Janeiro, Brazil
São Paulo, São Paulo, Brazil
http://www.sitawi.net//partnerships-and-alliances/
No
contact@sitawi.net | +552122471136
301/301, Voluntários da Pátria, 22270-003, Rio de Janeiro, Rio de Janeiro, Brazil.
Marianna Abreu | Fundraising Assistant mabreu@sitawi.net
Leonardo Letelier | CEO lletelier@sitawi.net
Luiza Coimbra | Communications Analyst lcoimbra@sitawi.net
Renata Linhares | Fundraising Coordinator rlinhares@sitawi.net
2
100% M | 0% F
6
25
4
29
48% M | 52% F
4
5
8%
12
Yes
Yes
Brazil
Association certified as Civil Society Organization in the Public Interest (OSCIP)
R$1,509,776.00 (~US$386,646.00)
R$450,446.00 (~US$115,357.00)
2017
2015
Jucieli Stoinski, BDO Brazil, Rua Buenos Aires, 48 - 4ºandar, 20.070–022 Rio de janeiro, RJ, Brasil, Tel: (55 21) 2210.5166
Brazil (companies paying tax on the 'lucro real' model)
Show
full profile