115
Rede Cidadã
Life and work, a single value!
This NGO is Certified
Headquarters
Belo Horizonte, Minas Gerais | Brazil
Previous ranks
Last year : 121
2 years ago : 124




Sector(s)
Economic Empowerment
,
Inclusion
,
Education
,
Capacity building
Rede Cidadã is part of a new generation of Brazilian NGOs that have scrapped traditional approaches to nonprofits in favor of creating original and efficient ways to change lives. Founded in 2002 in Belo Horizonte, in the state of Minas Gerais, Rede Cidadã has perhaps unknowingly created a model that could be replicated around the world. Contrary to many classic NGO models that were developed in disadvantaged rural settings, away from the political bustle of the city, Rede Cidadã designed its model – a truly social network – for the complex and multicultural urban areas of Brazil that it was founded in. Meaning "Citizens' Network," Rede Cidadã seeks to imbue work and the labor market with the values of citizenship and autonomy. While Rede Cidadã works primarily on generating employment for low-income people, they do not just create "jobs" or "employees." Instead, they fuse technical, professional, social, and personal development into a single program. For this NGO, work must allow people to be true citizens, to be protagonists of their own life stories. The Rede Cidadã network gives these citizens the tools and the liberty to change their lives, develop as human beings, and adapt their dreams to the constraints of the labor market. The network encourages people at all levels of society to plug in to social change through work. Rede Cidadã has helped over 55,000 people find meaningful employment, one citizen at a time.
6 / 10 Hiring Rating
7 / 10 Sustainability
6 / 10 Diversity on Funding Streams
7 / 10 Innovation Ratio
8 / 10 Transparency & Accountability
7 / 10 Independence from Governments
7 / 10 Independence from Corporations
9 / 10 Impact Measurement
7 / 10 Audit Results
9 / 10 Independence from One Funder
Official Website http://www.redecidada.org.br/
Countries of operation Brazil
Countries where legally represented Brazil
Country where headquartered Belo Horizonte, Minas Gerais | Brazil
Type of organisation nonprofit
Number of employees 276
Most recent annual report View it now
Year founded 2002
Current CEO Fernando Almeida Alves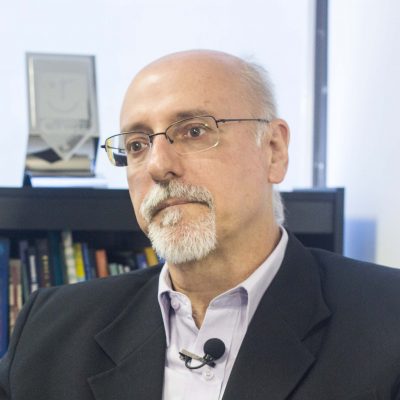 Preceded by Founder of Rede Cidadã from the beginning.
Primary contact and general inquiries +55 (31) 3290-8000
redecidada@redecidada.org.br
Employment opportunities View opportunities
Mission
Rede Cidadã promotes network in citizenship, generation of employment and income with human development, uniting companies, civilians and government.
History
Rede Cidadã was established in 2002 to help develop a real social network that integrates complementary actions, generate synergy among three sectors of the economy, and integrate volunteer work. The goal of the organization was always to create and generate employment and income solutions for people at the base of the pyramid, and since its founding, Rede Cidadã has supported more than 64,000 people into the labor market.
Rede Cidadã stands out by investing not only in technical training for those who participate in their courses. We understand that, as important as the benefits of the training, it is crucial also to support the dreams of these people and their emotional foundation. For us, life and work are of one value, and should go together to promote professional and personal development of human beings.
US$ 11,343,836.50
Belo Horizonte, Minas Gerais | Brazil
Além Paraíba - Minas Gerais - Brazil
Araguari - Minas Gerais - Brazil
Arcos - Minas Gerais - Brazil
Barão de Cocais - Minas Gerais - Brazil
Belo Horizonte - Minas Gerais - Brazil
Brumadinho - Minas Gerais - Brazil
Caeté - Minas Gerais - Brazil
Campinas - São Paulo - Brazil
Congonhas - Minas Gerais - Brazil
Contagem - Minas Gerais - Brazil
Curvelo - Minas Gerais - Brazil
Diamantina - Minas Gerais - Brazil
Formiga - Minas Gerais - Brazil
Fortaleza - Ceará - Brazil
Governador Valadares - Minas Gerais - Brazil
Guaxupé - Minas Gerais - Brazil
Ipatinga - Minas Gerais - Brazil
Itabira - Minas Gerais - Brazil
Itabirito - Minas Gerais - Brazil
Iturama - Minas Gerais - Brazil
Jeceaba - Minas Gerais - Brazil
João Monlevade - Minas Gerais - Brazil
Juiz de Fora - Minas Gerais - Brazil
Lagoa da Prata - Minas Gerais - Brazil
Montes Claros - Minas Gerais - Brazil
Nova Serrana - Minas Gerais - Brazil
Oliveira - Minas Gerais - Brazil
Ouro Branco - Minas Gerais - Brazil
Ouro Preto - Minas Gerais - Brazil
Pará de Minas - Minas Gerais - Brazil
Passos - Minas Gerais - Brazil
Patos de Minas - Minas Gerais - Brazil
Patrocínio - Minas Gerais - Brazil
Pedro Leopoldo - Minas Gerais - Brazil
Pompéu - Minas Gerais - Brazil
Ponte Nova - Minas Gerais - Brazil
Raposos - Minas Gerais - Brazil
Recife - Pernambuco - Brazil
Rio de Janeiro - Rio de Janeiro - Brazil
Salvador - Bahia - Brazil
Santa Bárbara - Minas Gerais - Brazil
São Paulo - São Paulo - Brazil
São Sebastião do Paraíso - Minas Gerais - Brazil
Sete Lagoas - Minas Gerais - Brazil
Uberaba - Minas Gerais - Brazil
Uberlândia - Minas Gerais - Brazil
Unaí - Minas Gerais - Brazil
Vitória - Espírito Santo - Brazil
Carrefour > http://www.fondation-carrefour.org/
Accenture >https://www.accenture.com/br-pt
BRF > http://www.brf-global.com/brasil/
TAM > http://www.tamviagens.com.br/#&panel1-1
MRV Engenharia > http://www.mrv.com.br/
Natura > http://www.natura.com.br/pt-br
Vale > http://www.vale.com/PT/Paginas/Landing.aspx
Grupo Super Nosso > http://www.supernosso.com.br/o-super-nosso/
Localiza > https://www.localiza.com/brasil/pt-br
Algar > http://www.algar.com.br/
Coca-Cola Brasil > https://www.cocacolabrasil.com.br/
Embaré > http://www.embare.com.br/
Starbucks > http://www.starbucks.com.br/
GOL > http://www.voegol.com.br/pt-br/paginas/default.aspx
Itambé > https://www.itambe.com.br/
Centauro > http://www.centauro.com.br/
São Paulo City Hall> http://www.capital.sp.gov.br/noticia/programa-trabalho-novo-supera-1-000-vagas-preenchidas
No
+55 (31) 3290-8000
redecidada@redecidada.org.br
Rua Alvarenga Peixoto, 295, 5º andar
Lourdes CEP: 30.180-120
Belo Horizonte - Minas Gerais - Brasil
Luza Marinho
+55 (31) 3290-8022
marketing@redecidada.org.br

Fernando Alves
+55 (31) 98709-0070
+55 (31) 3290-8046
falves@redecidada.org.br
Luza Marinho
+55 (31) 98406-4812
+55 (31) 3290-8022
marketing@redecidada.org.br
Luza Marinho
+55 (31) 98406-4812
+55 (31) 3290-8022
marketing@redecidada.org.br
5
2 Women | 3 Men
100% of the Board Directors
276
18
34
79.85% Women / 20.15% Men
08 new hires in August
28%
2,689 (Acumulated results)
Belo Horizonte e região - 48%; São Paulo - 13%; Rio de Janeiro - 5%; Uberlândia - 2%; Fortaleza - 2%; Juiz de Fora - 2%; Montes Claros - 2%; Pará de Minas - 2%; Administrative - 2%; Lagoa da Prata - 2%; Patos de Minas - 2%; Campinas - 1%; Recife - 1%; Vitória - 1%; Brumadinho - 1%; Governador Valadares - 1%; Ipatinga - 1%; João Monlevade - 1%; Ouro Preto - 1%; Passos - 1%; other small cities - 11%
Yes
Yes
Brazil
05.461.315/0001-50 in the Brazil
US$ 11.489.737,94
Surplus: US$ 696.053,70
2018
2016
Orplan Auditores Independentes
Contact: Marco Aurélio Cunha de Almeida
Address: Rua Rio de Janeiro, 927, 7º andar, Centro, Belo Horizonte, MG CEP - 30.160-914
Phone: +55 31 3115-1400
E-mail: orplan@orplan.com.br
Brazil
Show
full profile