9

LANDESA
Securing land rights for the world's poorest people
This NGO is Certified
Headquarters
Seattle, WA | USA
Previous ranks
Last year : 8
2 years ago : 14




Sector(s)
Economic Empowerment
,
Human Rights
,
Gender Issues
,
Social Justice
,
Law and Justice
Taking land reform global
In academia as well as the nonprofit world, so many ideas abound that it can be hard to pinpoint which exact line of thought prompted the inception of a great project. This is not the case for Landesa. Founded by law professor Roy Prosterman and a group of dedicated researchers and lawyers, the organization finds its inspiration in Prosterman's 1967 response to a law review that promoted land confiscation. His paper, "Land Reform in Latin America: How to Have a Revolution without a Revolution," helped spark international interest in "land to the tiller" programs, which give land rights to the people who cultivate it. Since then, faithful to Prosterman's early vision, Landesa has helped strengthen land rights for more than 115 million families, or over 450 million people.
To achieve this, Landesa works with governments and local organizations to extend land rights to the rural poor. These tailored solutions do far more than simply apply short-term bandages to the problems affecting farmers. Strengthening land rights provides the security, stability, and incentive for farmers to make longer-term investments in cultivation. Such investments allow farmers and their families to prosper. Once the rural poor are secure in their land rights, gains in other indicators of development become much more achievable. Since Landesa works primarily at the national level, these transformations are long lasting and take place at scale.
The organization's success at building support for land reform – and its concern at the ongoing global land rush – has prompted Landesa to reach for more. After the FAO adopted Voluntary Guidelines on the Responsible Governance of Tenure of Land, Fisheries and Forests, Landesa launched the "how-to guides" or "playbooks" of the Legend Program to help stakeholders comply with international standards to improve land governance and investment practices. Compliance with these standards will ensure that smallholders, communities, and investors all benefit from land investments. The playbooks are based on field research and stakeholder input and are adaptable to different cultural contexts.
Landesa is the archetype of what NGO Advisor considers to be the promise of the nonprofit sector. The organization tackles a huge and extremely difficult issue with a staff of less than 150. Its success far exceeds its size. And while it was once an outlier in the NGO realm, it has evolved into an inspiring and impactful organization that is now both an icon and a reference.
5 / 10 Hiring Rating
9 / 10 Sustainability
7 / 10 Diversity on Funding Streams
8 / 10 Innovation Ratio
9 / 10 Transparency & Accountability
9 / 10 Independence from Governments
9 / 10 Independence from Corporations
9 / 10 Impact Measurement
9 / 10 Audit Results
9 / 10 Independence from One Funder
Official Website http://www.landesa.org/
Countries of operation China, India, Myanmar, Sub-Saharan Africa (Ethiopia, Ghana, Kenya, Liberia, Rwanda,Tanzania, Uganda)
Countries where legally represented United States
Country where headquartered Seattle, WA | USA
Type of organisation nonprofit
Number of employees 146
Most recent annual report View it now
Year founded 1981
Current CEO Chris Jochnick, President and CEO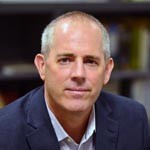 Preceded by Tim Hanstad
Primary contact and general inquiries Landesa Global Headquarters
1424 Fourth Avenue, Suite 300
Seattle, WA 98101, USA
Phone: +1 (206) 528-5880
Fax: +1 (206) 528-5881
info@landesa.org
Employment opportunities View opportunities
Mission
Landesa champions and works to secure land rights for millions of the world's poorest women and men to provide opportunity and promote social justice.
Most of the world's poorest people share three traits: they live in rural areas; they rely on the land to survive; and they have insecure rights to the land they rely on.
Their insecure rights over their most important asset — land — casts a long shadow over their lives.
Without secure rights to land, farmers do not have the security, incentive, and opportunity to make the long-term investments in their land that boost agricultural production and income.
Landesa partners with governments and local organizations to strengthen land rights for women and men at scale. Laws, policies, and programs bring transformational changes on a large scale. Once families and communities have the security, stability, and opportunity provided by land rights, other important development interventions — like education, clean water, and nutrition — can take hold.
Landesa works in the regions of the world where extreme generational poverty is most prevalent and therefore the potential impact greatest: India, China, Sub-Saharan Africa, and, most recently, Myanmar.
Because Landesa partners with governments, their work is durable and leveraged, with hundreds of thousands or sometimes millions of women and men benefiting from a new innovative program or progressive law.
Over the last 50 years, working in more than 50 countries, Landesa has helped strengthen land rights for more than 120 million families.
$15,144,359
Seattle, WA | USA
Washington, DC, USA
Beijing, China
Andhra Pradesh, India
Bihar, India
Karnataka, India
New Delhi, India
Odisha, India
Telangana, India
Uttar Pradesh, India
West Bengal, India
Yangon, Myanmar
No
Landesa Global Headquarters
1424 Fourth Avenue, Suite 300
Seattle, WA 98101, USA
Phone: +1 (206) 528-5880
Fax: +1 (206) 528-5881
info@landesa.org
1424 Fourth Avenue, Suite 300 | Seattle, WA 98101, USA
Karen Gray I Foundations Coordinator
206.257.6114 | kareng@landesa.org
5
60% Women | 40% Men
10
146
5
40.5
72% Female | 28% Male (US-based staff)
14
10
11.54%
2
100%. All staff at Landesa country offices, including China and India (which makes up 64.5% of our total staff), are local country nationals
Yes
Yes
United States
501(c)(3)
Special Consultative Status
2016
Special Consultative Status
US $15,144,359
US $3,302,601 (surplus)
2015
United States
Show
full profile