151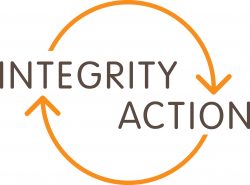 INTEGRITY ACTION
Helping communities fix development projects
This NGO is Certified
Previous ranks
Last year : 174
2 years ago : Not ranked





Sector(s)
Education
,
Knowledge Sharing
,
Capacity building
,
Community Building
,
Social Justice
Integrity matters
We do not often see the results we would like to see when we attempt to address corruption. Instead of sparking social change, rooting out corruption becomes a blame game that does little to transform the conditions that allow corruption to flourish in the first place. When Fredrik Galtung founded Integrity Action, he decided to take a different approach. His keyword for fighting corruption would be integrity – integrity cultivated, enforced, and owned by the communities most affected by corruption.
Several studies show a strong negative correlation between corruption and the quality of government services. Corruption, fraud, and mismanagement disrupt vital development outcomes in sectors from education to infrastructure. Conservative estimates put this loss at more than 1 trillion USD every year. No need to say that poor people are most adversely impacted.
By building integrity at the heart and start of any project, Integrity Action fights corruption using a proactive approach. The organization engages communities in the mapping of stakeholders, local priorities, needs, and potential spoilers; provides training and education for stakeholders; defines and monitors a set of corruption indicators with the community; identifies solutions and provides support for a constructive anti-corruption campaign; and communicates results and best practices broadly. Communities are then able to incorporate Integrity Action's innovative and robust thinking into corruption awareness and control projects of their own.
With over 5 million beneficiaries across countries in Africa, Asia, and the Middle East, within very different socio-economic and cultural realities, Integrity Action has unleashed a formidable resource to fight corruption and obtain better public services at a lower cost. Integrity is stronger than corruption, as long as you hand the power over it to citizens.
6 / 10 Hiring Rating
7 / 10 Sustainability
6 / 10 Diversity on Funding Streams
8 / 10 Innovation Ratio
8 / 10 Transparency & Accountability
7 / 10 Independence from Governments
8 / 10 Independence from Corporations
8 / 10 Impact Measurement
7 / 10 Audit Results
6 / 10 Independence from One Funder
Official Website http://integrityaction.org/
Countries of operation UK, Kenya, DRC, Nepal, Palestine, Kyrgyzstan, South Sudan, Afghanistan, Liberia, Sierra Leone, Timor-Leste
Countries where legally represented UK, Palestine
Country where headquartered London | UK
Type of organisation nonprofit
Number of employees 18
Most recent annual report View it now
Year founded 2003
Current CEO Jasmina Haynes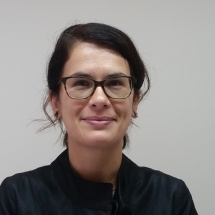 Preceded by Joy Saunders
Primary contact and general inquiries Jasmina Haynes
Jasmina.haynes@integrityaction.org
+44 (0) 203 119 1187
Employment opportunities View opportunities
NGO Name
INTEGRITY ACTION
Mission
Integrity Action's mission is to empower citizens to act with and demand integrity.
History
Integrity Action was founded in 2003 by Fredrik Galtung
and Jeremy Pope, who both played major roles in anticorruption awareness raising, standard setting, promoting integrity and transparency from the early 1990s. With the encouragement and support of others, Integrity Action was established out of the recognition that awareness raising and general advocacy had to move on to the determined reduction and control of corruption. We do this through the application of practical knowledge and skills.
The time had arrived for a broad-based global movement for integrity in civil society, business and government, with the high degree of professionalism needed to address the challenges of implementing reform. As Integrity Action celebrates its tenth year of operations, we remain convinced – based on the impact of our work – that integrity offers one of the largest opportunities for improvements in sustainable and equitable development.
US$ 2,716,400.00
London | UK
Jerusalem Office, Shufat, Jerusalem, Israel
No
Jasmina Haynes
Jasmina.haynes@integrityaction.org
+44 (0) 203 119 1187
First Floor
364 City Road
London EC1V 2PY, UK
Marcelo Pietropinto
Marcelo.Pietropinto@integrityaction.org
+598 94781742
Jasmina Haynes
Jasmina.haynes@integrityaction.org
+44 (0) 203 119 1187
Emmanuelle Kunigk
emmanuelle.kunigk@integrityaction.org
+44 (0) 7715233934
Jasmina Haynes
Jasmina.haynes@integrityaction.org
+44 (0) 203 119 1187
1
100% Male / 0% Female
8
18
2
2
33
44% Male / 56% Female
3
19%
44% Field / 56% Local
No
No
UK, Palestine
Integrity Action is a UK registered charity (1120927) and company (4884328) under English law.
US$ 2,716,400.00
US$ (56,336.00)
2016
2015
Hays Macintyre
26 Red Lion Square, London WC1R 4AG
+44 (0) 20 7969 5500
UK, USA
Show
full profile