10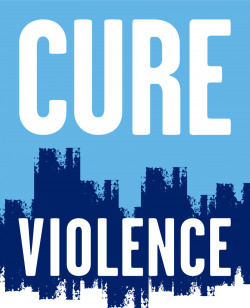 CURE VIOLENCE
Let's Make the Cure Contagious!
This NGO is Certified
Headquarters
Chicago, IL | USA
Previous ranks
Last year : 12
2 years ago : 14





Sector(s)
Health
,
Children & Youth
,
Anti-violence
,
Community Building
,
Peacebuilding
In the few short years since its launch in Chicago in 2000, Cure Violence has transformed approaches to violence prevention in cities around the world. The key to the organization's success and scalability is its theory that violence shares the same trajectory as infectious diseases. Following this logic, Cure Violence applies a public health strategy to violence prevention. The organization stops violence transmission at the source by interrupting conflict, identifying high-risk behaviors, and altering norms so that fewer people become infected by violence in the first place. In practical terms, Cure Violence achieves this goal by applying an innovative model developed over five years at the University of Illinois at Chicago by its founder, epidemiologist Gary Slutkin. The organization identifies those most at risk and "treats" this core group using a staff of highly trained violence interrupters drawn from the communities most affected by violence. These interrupters, among them former perpetrators of violence such as local gang members, disrupt conflicts before they break out and educate their communities about the consequences of violent behavior.
By reframing the problem of violence and using evidence-based methods to solve it, Cure Violence has achieved proven results, with a 16-34% reduction in shootings directly attributed to its programs. Today, Cure Violence interrupters intervene directly in a dozen countries and have provided training to representatives of many others. The organization's approach continues to gain traction in many hotbeds of violence. Though it started as an academic project, Cure Violence exemplifies the true benefits of the nonprofit model. The organization is not only interested in efficiency and impact. It is also raising an important question: what other category of institution – governments or for-profit organizations, for instance – could do a better job?
9 / 10 Hiring Rating
8 / 10 Sustainability
8 / 10 Diversity on Funding Streams
10 / 10 Innovation Ratio
8 / 10 Transparency & Accountability
8 / 10 Independence from Governments
8 / 10 Independence from Corporations
9 / 10 Impact Measurement
- / 10 Audit Results
9 / 10 Independence from One Funder
Official Website http://cureviolence.org/
Countries of operation Canada, Colombia, El Salvador, Honduras, Jamaica, Lebanon, Mexico, Morocco (2017), Nigeria (in-country training), Palestine (West Bank), Puerto Rico, South Africa, Syria (western), Trinidad & Tobago, USA, (formerly operated in England, Iraq and Kenya). Cure Violence has provided training to organizations and groups in more than 30 additional countries throughout Latin America, Asia, Africa and the Middle East.
Countries where legally represented USA
Country where headquartered Chicago, IL | USA
Type of organisation nonprofit, academic_institution, social_enterprise, network
Number of employees 712
Year founded 1995
Current CEO Gary Slutkin, MD, Founder and CEO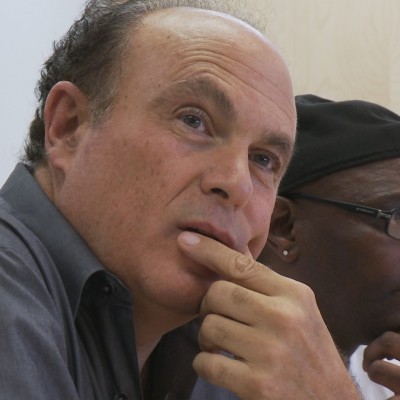 Preceded by N/A
Primary contact and general inquiries Gary Slutkin, M.D.
Founder/CEO
gslutkin@uic.edu
+1-312-996-5524
Employment opportunities View opportunities
Mission
Cure Violence envisions a world without violence. Our mission is to reduce violence globally using disease control and behavior change methods.
Cure Violence is a unique, interdisciplinary, health approach to violence prevention. We maintain that the problem of violence is solvable, like other epidemics, when we understand that violence behaves like an infectious disease and treat violence using health disease control methods. Our approach to stopping shootings, killings and other lethal events includes detecting and interrupting the "transmission" of these potentially violent events; identifying and changing the infectivity (i.e., the thinking and behavior) of the highest potential transmitters (i.e., those most highly involved in violence); and changing community, city and region-wide norms and social expectations so that violence is no longer used in response to differing or conflicting views or interests.
History
Cure Violence was founded by Gary Slutkin, M.D., former head of the World Health Organization's (WHO) Intervention Development Unit and Professor of Epidemiology and International Health at the University of Illinois/Chicago School of Public Health.
Cure Violence (formerly known as CeaseFire) was launched in West Garfield Park, one of the most violent communities in Chicago, and was quick to produce results, reducing shootings by 67% in its first year. From 2000-2008, Cure Violence focused its activities in the United States, quickly expanding to Baltimore, New York, New Orleans, Oakland, Loiza, Puerto Rico and other sites.
In 2008, Cure Violence began its first international adaptation and replication of the methodology in Basra and Sadr City, Iraq.  Since then, international programs have been added in Canada (Halifax and Alberta), Colombia (Cali), El Salvador (San Salvador and San Pedro Mazawal), Honduras (San Pedro Sula), Jamaica (St. Catherine North and St. James), Lebanon (training for Syria work), Kenya (Nairobi and Rift valley), Mexico (Ciudad Juarez and Chihuahua City), Morocco, Nigeria (in-country training), South Africa (Hanover Park), Syria (western and northern), Trinidad & Tobago (Port of Spain), United Kingdom (London) and Palestine (West Bank).  Cure Violence has also provided training in violence prevention techniques to representatives of governments, NGOs and communities from dozens of other countries.
Many Cure Violence network program sites have been externally evaluated, demonstrating strong results in multiple sites.  In June 2009, U.S. Attorney General Eric Holder, Jr. referenced Cure Violence as  a "rational, data-driven, evidence-based, and smart approach to crime."  The Economist termed the Cure Violence method "the approach that will come to prominence."
US $29,736,667.89
Chicago, IL | USA
Albany, NY, USA
Alberta, Canada
Baltimore, MD, USA (5 Sites)
Buffalo, NY, USA
Camden, NJ, USA
Chicago, IL (USA (2 sites)
Chihuahua City, Mexico
Ciudad Juarez, Mexico
Durham, NC, USA
Halifax, Canada
Hanover Park/Capetown, South Africa
Hempstead, NY, USA
Jacobi Medical Center, Bronx, NY, USA
Kansas City (MO), USA
Lebanon (training for work in Syria)
Loiza, Puerto Rico, USA
Morocco (new grant received to start work in 2017)
Mt. Vernon, NY, USA
Newburgh, NY, USA
New Orleans, USA
New York City, USA (14 sites)
Philadelphia, PA, USA
Port of Spain, Trinidad & Tobago
Rochester, NY, USA
San Antonio, USA
San Pedro Mazawal, El Salvador
San Pedro Sula, Honduras
San Salvador, El Salvador
Syracuse, NY, USA
Temple Hills, MD, USA
Troy, NY, USA
Washington, DC
West Bank, PALESTINE
Wilmington, DE, USA
Wyandanch, NY, USA
Yonkers, NY, USA







American Hospital Association (AHA)
American Psychological Association
Creative Associates, Cure Violence is partnered in San Salvador, El Salvador
Futures Without Violence
100 Million Healthier Lives (Institute for Healthcare Improvement)
NAACP
National FORUM
National Network of Public Health Institutes
Prevention Institute
Safe States Alliance
Save the Children – Cure Violence is partnered in four communities in San Pedro Mazawal, El Salvador
Search for Common Ground (see also SFCG's profile)
Swedish International Peace Research Institute (SIPRI)
UNICEF
Global Partnership to End Violence in Children (under rubric of UNSDG 16)
No
www.cureviolence.ngo
www.ViolenceEpidemic.org
Gary Slutkin, M.D.
Founder/CEO
gslutkin@uic.edu
+1-312-996-5524
Cure Violence
1603 W. Taylor Street
MC #923
Chicago, IL 60612
USA
Charlie Ransford
Senior Director of Science & Policy
ransford@uic.edu
+1 616-329-5532
Cameron Safarloo
Chief Operating Officer (COO)
+1 312-996-1319
safarloo@uic.edu

R. Brent Decker
Chief Program Officer
brentd@uic.edu
+1 312-355-5001
Charlie Ransford | Phone: +1 616-329-5532 | Email: ransford@uic.edu
Karen Volker | Phone: +1 202-957-9554| Email: volkerk@uic.edu
9
5M | 4F
21
712
+10
Less than 10
39
67% M I 33% F
+80
+80
16%
+1000
85%
No
No
USA
US $29,736,667.89
$563,043.00
USA
Show
full profile