32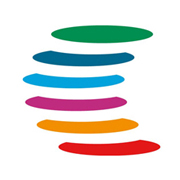 CHILD & YOUTH FINANCE INTERNATIONAL
Financial inclusion for children and youth worldwide
This NGO is Certified
Headquarters
Amsterdam | The Netherlands
Previous ranks
Last year : 45
2 years ago : 48




Sector(s)
Economic Empowerment
,
Children & Youth
,
Education
,
Knowledge Sharing
Launched in 2012 by Jeroo Billimoria, the founder of Aflatoun and Child Helpline International, Child & Youth Finance International (CYFI) is proof that small NGOs can change the world by following their conviction, ideas, expertise, and genius. The word "genius" may sound a bit extreme, but it is a difficult word to avoid when looking at how much CYFI has accomplished in its short history. Through using its innovative collaborative systems change model, it has succeeded in creating and nurturing a worldwide movement to provide children and youth with financial education and economic citizenship. It took on the role of 'honest broker', advocating for the issue with governments and policymakers, disseminating expertise from within the movement, co-creating innovative programs which can scale, and convening all the different players to synchronize their efforts. This way of working has allowed it to stay small, and reach high impact at low cost.
Only someone with true nonprofit genius could pull this off.
Now, having played the part of catalyst in what has now become a blazing fire for economic citizenship for young people, CYFI has taken a step back and acknowledged that its role has been completed – a bold and unconventional thing for an NGO to declare. Thus, in 2018, CYFI has decided do what it does best – collaborative systems change – and apply it to the topic of youth entrepreneurship. Watch this space, because if the past seven years have taught us anything at all, it's that CYFI has the know-how, login, and password to make global, impactful change in a short amount of time.
7 / 10 Hiring Rating
7 / 10 Sustainability
7 / 10 Diversity on Funding Streams
9 / 10 Innovation Ratio
8 / 10 Transparency & Accountability
8 / 10 Independence from Governments
7 / 10 Independence from Corporations
7 / 10 Impact Measurement
8 / 10 Audit Results
8 / 10 Independence from One Funder
Official Website http://www.childfinanceinternational.org
Countries of operation Worldwide
Countries where legally represented The Netherlands
Country where headquartered Amsterdam | The Netherlands
Type of organisation network, nonprofit
Number of employees 13
Most recent annual report View it now
Year founded 2012
Current CEO Bram van Eijk, Lubna Shaban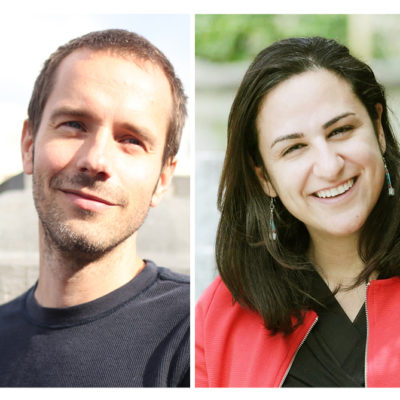 Primary contact and general inquiries info@childfinance.org
Employment opportunities View opportunities
NGO Name
CHILD & YOUTH FINANCE INTERNATIONAL
Mission
Poverty is a global challenge. It has so many enduring effects on people, their communities and their countries.
CYFI sees that that the key to fighting poverty is for people to learn how to manage and handle money, and have the confidence, knowledge and responsibility to spend and earn it responsibly. This must start from childhood.
So CYFI has partnered with thousands of organizations in over 150 countries around the world – from banks, to governments, to NGOs, to academics – you name it! Together, they work to create policies and programs that make children and youth able to learn about money, have access to a bank account, develop entrepreneurial skills and, most importantly, to believe in themselves.
History
CYFI  was established in April 2012. CYFI's sister organization and Jeroo Billimoria's previous endeavour, Aflatoun, has their own Economic Citizneship Ecducation (ECE) curriculum which was being implemented by partners around the world. However, Jeroo found that although ECE is important, only a small number of children were being reached due to systemic limitations.
Therefore, CYFI was born out of recognition that reshaping financial systems is needed to support the global network in changing the lives of many more children and youth worldwide.
2,066,109
Amsterdam | The Netherlands
Affiliated member of G20's Global Partnership for Financial Inclusion (http://www.gpfi.org)
Associate Member of the International Network for Financial Education (http://www.financial-education.org)
Member of the Global Partnership for Youth in Development (http://www.youthindev.org)
Member of the Coalition for Adolescent Girls (http://coalitionforadolescentgirls.org)
Member of the European Microfinance Network (http://www.european-microfinance.org)
Member of the European Entrepreneurship Education Hub (http://www.ee-hub.eu)
No
http://globalmoneyweek.org/, http://yecommunity.com/en/
info@childfinance.org
PO Box 16524 | 1001 RA Amsterdam | The Netherlands
Liina Liblik, liina@childfinance.org, +31 (0)205203900
Bram van Eijk, abram@childfinance.org, +31 (0205203900
Liina Liblik, liina@childfinance.org, +31 (0)205203900
Bram van Eijk, abram@childfianance.org
4
2:2
6
13
6
3
<30
8 female, 5 male
1
1
-1
5
No
Yes
The Netherlands
Stichting
US$2,066,109
US$533,858
2016
2016
EY Accountants
Cross Towers, Antonio Vivaldistraat 150
1083 HP Amsterdam, The Netherlands
Postbus 7883
1008 AB Amsterdam, The Netherlands
The Netherlands
Show
full profile