84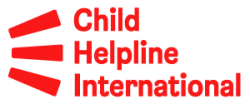 CHILD HELPLINE INTERNATIONAL
Giving a voice to children and young people
This NGO is Certified
Headquarters
Amsterdam, The Netherlands
Previous ranks
Last year : 95
2 years ago : 99





Sector(s)
Children & Youth
,
Capacity building
,
Networking for Good
,
ICTs - Connectivity - Access
,
Human Rights
8 / 10 Hiring Rating
8 / 10 Sustainability
7 / 10 Diversity on Funding Streams
8 / 10 Innovation Ratio
8 / 10 Transparency & Accountability
8 / 10 Independence from Governments
9 / 10 Independence from Corporations
9 / 10 Impact Measurement
8 / 10 Audit Results
8 / 10 Independence from One Funder
Official Website http://www.childhelplineinternational.org/
Countries of operation Worldwide
Countries where legally represented Netherlands
Country where headquartered Amsterdam, The Netherlands
Type of organisation foundation
Number of employees 13
Year founded 2003
Current CEO Sheila M Donovan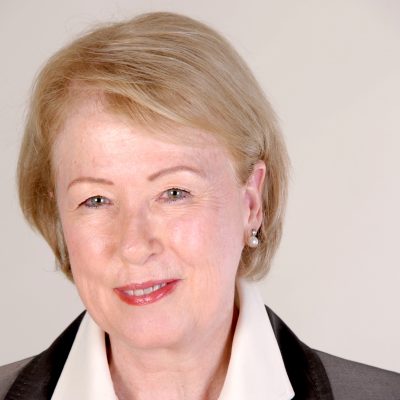 Preceded by Nenita La Rose-Lont
Primary contact and general inquiries info@childhelplineinternational.org

Employment opportunities View opportunities
NGO Name
CHILD HELPLINE INTERNATIONAL
Mission
To respond to children in need of care and protection, and voice their concerns to policy and decision-makers.
Child Helpline International was born out of the conviction that tools should be developed that allow children's voices to be heard. The result: the promotion and support for the establishment of easy to access national child helplines that allow children to express their views and concerns, and receive advice, assistance, and protection from abuse and exploitation.
Child Helpline International firmly believes that children and young people can take action themselves when they are in need of care and protection, guided by information and support from child helplines.
History
Child Helpline International Foundation (CHI) is the global network of 183 members in 142 countries, which together receive over 14 million contacts a year from children and young people in need of care and protection. CHI is a bottom-up grassroots governed network.
CHI originated in India 25 years ago, where CHI's Founder, Jeroo Billimoria, had been working with street children as a social worker. In the beginning, she gave  children her telephone number and told them to call if they needed any help. The phone did not stop ringing. In response, she created the first child helpline – Childline India- that provided children with a toll-free number to call when in need.
After much success in India, Jeroo took the idea of a child helpline into the global context. In 2003, Child Helpline International was officially launched to collaborate and provide support to existing child helplines around the world. Additionally, it focused on helping to set up new helplines where non yet existed.
Although starting small, today, Child Helpline International spans 143 countries and has responded to over 126 million calls.
1,929,000.00
Amsterdam, The Netherlands
Consultant based in Cameroon
Consultant based in Brussels, Belgium.
Free Press Unlimited 
GSMA-Groupe Speciale Mobile Associacion
ECPAT
International Telecommunication Union
ILO IPEC
UNCRC
ECOSOC Status
ACERWC
ASEAN
IOM
PLAN International
Global Partnership to End Violence
Telecoms Sans Frontiere
WHO
African Union
UNICEF
Missing Children Europe
OAS 
Aflatoun
Yes
183
https://www.youtube.com/channel/UCj_tdWOCOJQtN35jTcDK8zw
info@childhelplineinternational.org

Herengracht 418 | 1017 BZ Amsterdam | The Netherlands
Helen Mason (female)
+31 20 5289625
helen@childhelplineinternational.org
Helen Mason (female)
Chief Operating Officer
+31 20 5289625 helen@childhelplineinternational.org
Helen Mason (female)
+31 20 5289625
helen@childhelplineinternational.org
Helen Mason (female)
+31 20 5289625
helen@childhelplineinternational.org
4
25% male and 75% female
3
13
3-5
40.38
15% Male/85% Female
2 (2016)
1 (2016)
2
26
7%
No
No
Netherlands
KvK registration - Dutch Chamber of Commerce
Observer Status
2011
Observer Status
WHO, ILO, ITU, UNCRC, UNHCR,
€2,217,959.80
€48,857.00
Deloitte Accountants BV
Orlyplein 10
1043 DP Amsterdam
Te: +31 (0) 88 288 2888
www.deloitte.nl
Gift aid - Netherlands
Show
full profile