26

AFLATOUN INTERNATIONAL
Social and Financial Skills for all Children and Youth
This NGO is Certified
Headquarters
Amsterdam | The NETHERLANDS
Previous ranks
Last year : 29
2 years ago : 29


Sector(s)
Children & Youth
,
Education
Since 1991, Aflatoun has inspired disadvantaged children to know their rights, practice saving, and launch social enterprises. What began as an action research project affiliated with Mumbai's Tata School of Social Studies has blossomed into an international nonprofit providing social and financial training to youths via an innovative, activity-based program. Today, its programs reach over 4 million children in 116 countries.
Aflatoun has achieved so much by leveraging a large network of implementing partners, ranging from local community groups to large international NGOs. Part of the organization's success comes from its ability to work effectively in an international advocacy context. The Aflatoun module is included in UNICEF's Child Friendly Schools curriculum, and its annual "Children & Change" publication serves as an authoritative source of data and research for the broader child finance movement.
Aflatoun's model is not just innovative in terms of what it does for its beneficiaries, but it also represents a great reference point for any NGO looking for a way to scale up its programs. From "Aflatoun Day" to the "Aflateen Entrepreneurial Competition," the organization demonstrates a vivid and thriving capacity to innovate and attain high-quality results for everything that comes under its umbrella.
6 / 10 Hiring Rating
7 / 10 Sustainability
6 / 10 Diversity on Funding Streams
8 / 10 Innovation Ratio
9 / 10 Transparency & Accountability
9 / 10 Independence from Governments
6 / 10 Independence from Corporations
9 / 10 Impact Measurement
8 / 10 Audit Results
6 / 10 Independence from One Funder
Official Website http://www.aflatoun.org/home
Countries of operation Worldwide
Countries where legally represented Netherlands
Country where headquartered Amsterdam | The NETHERLANDS
Type of organisation nonprofit, foundation, network
Most recent annual report View it now
Financial statement web View it now
Year founded 2005
Current CEO Roeland Monasch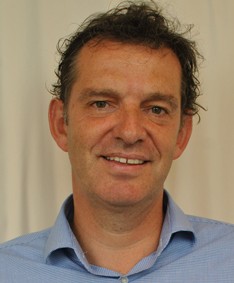 Employment opportunities View opportunities
NGO Name
AFLATOUN INTERNATIONAL
Mission
At Aflatoun, we empower children and young people to discover their talents, explore their dreams, and learn to use their skills and financial resources to achieve them. Our programmes give youths the tools to change their own lives and contribute positively to their family and community to create a more equitable world.
The Aflatoun Vision
Our vision is to train socially and economically empowered children to act as agents of change in their own lives and for a more equitable world.
The Aflatoun Mission
Our mission is to ensure access to quality, inclusive, child-centred social & financial education for all children and youth.
The Aflatoun Objective
Our objective is to be the best financial education programme in the world.
History
The Aflatoun International curriculum originated in India, where it was refined over 17 years of action research and through 10 pilot projects around the world.
Ten years ago, our organization was founded in Amsterdam by social entrepreneur Jeroo Billimoria. Aflatoun International is a non-governmental organisation focusing on educating children and youth about their rights and responsibilities and managing natural and financial resources through social and financial education.
Though we started out in only a few countries, today the programme is implemented in 118 countries. 8he programme has been adapted to be appropriate for children and young people in different regions and of different ages. It is taught both in classrooms and out of school. 
The Aflatoun International programmes reach over 4 million children annually. Aflatoun is directly contributing to the advancement of 4 out of the total of 17 Sustainable Development Goals
$2,551,377
Amsterdam | The NETHERLANDS
No
Overschiestraat 184, 1062 XK Amsterdam | The NETHERLANDS
Roeland Monasch
roeland@aflatoun.org
Emmy Dexel
emmy@aflatoun.org
Genevieve Marshall
genevieve@aflatoun.org
24
9 M | 15 W
Yes
Yes
Netherlands
Foundation
$2,551,377
$274,570
2016
2016
Annemieke van der Leij, Head of Operations : annemieke@aflatoun.org
everywhere
Show
full profile