"The Summit is a golden opportunity": DRC talks WHS
Published by Brienne Ellis on
Share this post on :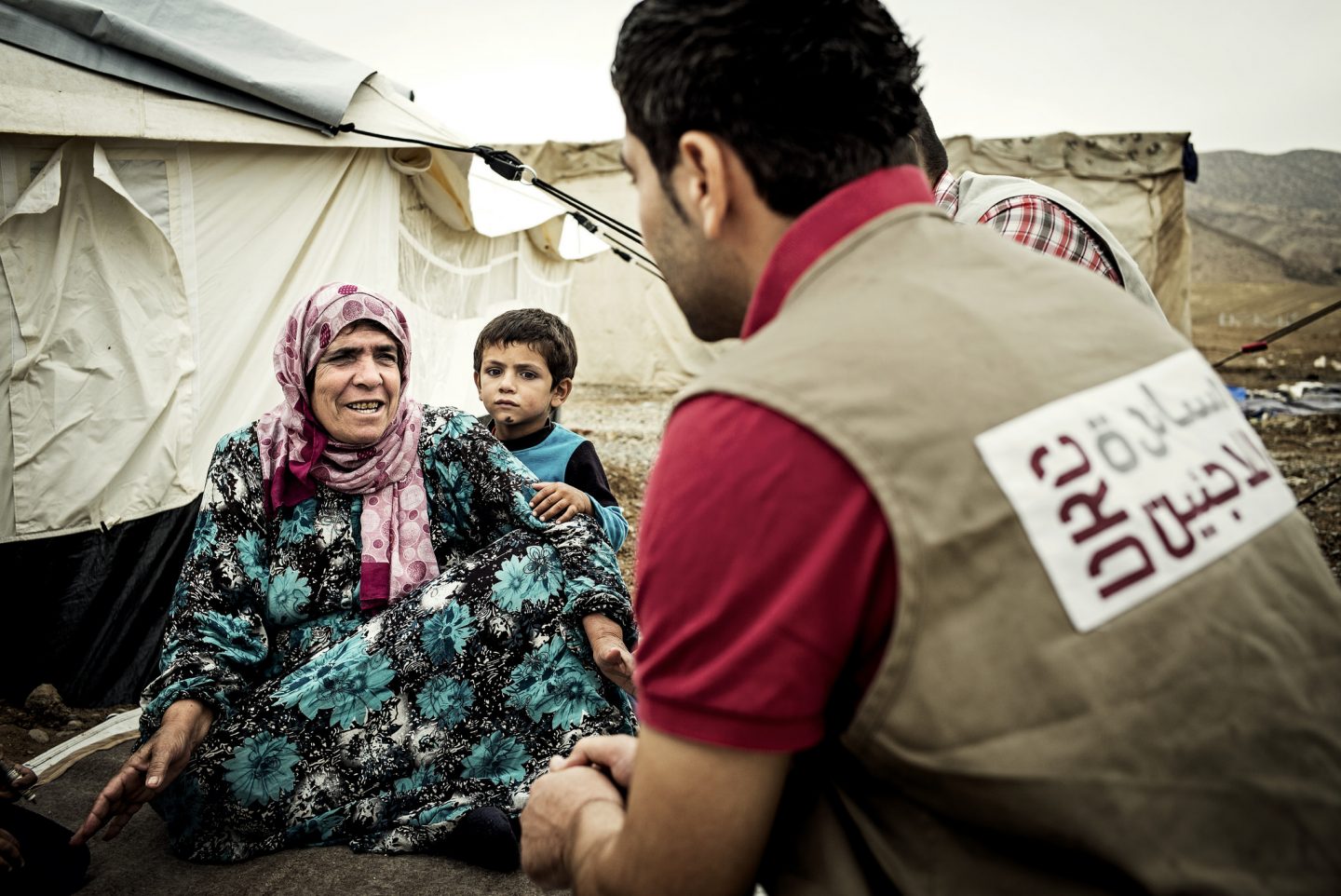 For our fourth conversation in our series of interviews with NGO leaders on the World Humanitarian Summit, we spoke to Ann Mary Olsen, International Director of the Danish Refugee Council. Below, she explains DRC's take on the WHS and why the organization continues to support the initiative.
by Jean-Christophe Nothias | Editor, NGO Advisor
Jean-Christophe Nothias (JCN): The World Humanitarian Summit as never been more needed, but with NGOs like MSF pulling out or not invited, some do not have high expectations for the results of the Summit. Do you think that in trying to embrace a global stance, the WHS will deliver on its promise of concrete outcomes?
Ann Mary Olsen (AMO): With a record high number of displaced persons worldwide, it is more needed than ever for world leaders and central actors to join forces in addressing the humanitarian needs of the world's displaced and conflict-affected populations. The Summit is a golden opportunity for prominent international actors to reaffirm their commitments towards ending conflicts, leaving no one behind, and upholding the norms that safeguard humanity. Additionally, it is important to remember that even though the WHS culminates with these two days in Istanbul, it has been a long journey towards getting here; and all the preparatory work is obviously equally important as the Summit itself.
As an organization working for solutions for the world's displaced and conflict-affected populations, DRC would like to support initiatives like this one. We have long been asking for political leadership and for the world to stand together, so now that this is actually happening, we think it is important to be there to discuss the challenges, share our messages, and ensure that it is possible to hold central actors accountable on their commitments. I don't think anyone thinks that there won't be humanitarian needs after Istanbul, or that we will develop a completely new framework for ensuring better protection and aid delivery overnight. But this is an important and needed step towards coming together, addressing the root causes for displacement, and looking into how we can be better at be humanitarians. And with this step being taken and finally being placed so high on the agenda, we believe that there is a momentum for actually changing this.
JCN: Mercy Corps' CEO told us, "The world is on fire," while MSF said, as it pulled out of WHS, "We no longer have any hope that the WHS will address the weakness in humanitarian action." Do you feel the stretch as well?
AMO: These are vey important questions and discussions. And no doubt about the fact that this is an area where we need to do much better. When people are starving in impossible to reach areas within Syria, we are not doing good enough. But at the same time, this must not stop us from trying to do something. It is obvious that politicians and diplomats must be much better at addressing the root causes of conflict. Additionally, we as humanitarian organizations must put protection of civilians at the centre of our work. But let me say once again that these are actually part of the Summit commitments scheme. Forced displacement is high on the agenda at the Summit. DRC supports this part of the agenda, and it is a particularly important reason for DRC to be present and actively engaged. 
JCN: There are several initiatives from the civil society or nongovernmental sector that are calling for a "grand bargain." I'm thinking of the joint commitments set up by InterAction, Near Network, plus the many single initiatives. Do you think that NGOs have missed an opportunity to get together?
AMO: Obviously, we could have done better in this area. But let me once again state that even though the world is not ideal, this doesn't mean that we shouldn't and couldn't do something. There are many things going on when events such as the WHS is taking place. And obviously we would have liked all actors to stand together on the same messages and be walking in the same direction at all times. But at the same time, we are actually coming together in Istanbul and committing to the central responsibility areas, which is an important signal and not least an important step towards ending the needs. 
JCN: As part of its commitments to WHS, DRC seeks "political leadership to prevent and end conflicts." From the preparatory work done so far, how do you see this responsibility being addressed by the participating governments? Do you expect the Summit to be able to shift the attitude of governments, beyond the statements to be pronounced during such a summit?
AMO: These are actually part of the overall WHS commitments and we think that it is of utmost importance that this is being addressed. We as humanitarian NGOs can only do so many things within this area. But even though the fundamental responsibility for resolving conflicts, protecting civilians and securing solutions to displacement lies with states, DRC has a key role to play in working together with displaced persons and displacement-affected communities, states, the UN, national and international civil society partners, and the private sector in finding solutions for the millions of displaced people in the world today. As stated above, we don't necessarily think that everything will be fine after WHS – but we do believe that it is possible to change the attitudes towards preventing and ending conflicts. For the same reason, we are happy that the WHS is looking to build commitments that ensure that we actually have statements that we can use to prove that central actors have committed themselves to do something about a given issue.
JCN: The World Humanitarian Summit is to be a public and popular exercise. What do you think would be the simplest signal the Summit could send to the public, and why would it help humanitarians and their beneficiaries?
AMO: The most important thing the Summit can do would be to send the signal that the world stands together in seeing these challenges and how to address them. Right now, we are facing a global crisis and hence it needs global solutions. This is an important step towards showing the world's displaced and conflict-affected populations that they are not forgotten, and that when needed, leaders, states, organizations, and NGOs can actually come together in an attempt to end needs.