"We're reaching a humanitarian tipping point": An interview with Bruno Jochum of MSF
Published by Brienne Ellis on
Share this post on :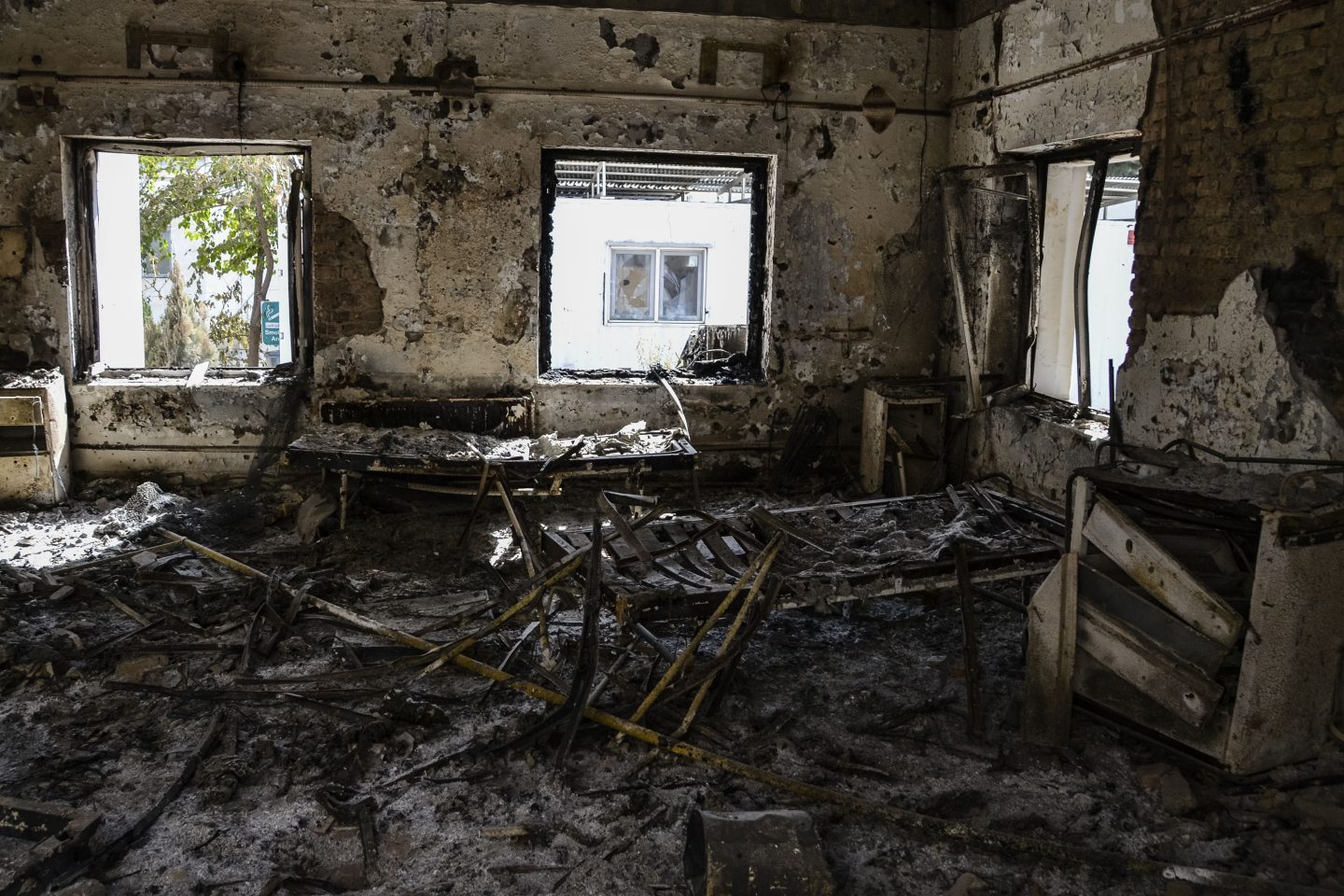 A humanitarian summit "has never been more needed," but Médecins Sans Frontières (MSF) decided to pull out of the World Humanitarian Summit after eighteen months of preparations. NGO Advisor sat down with Bruno Jochum, Director General of MSF Operational Center Geneva, to talk about why the organization will no longer be attending the Summit.
by Jean-Christophe Nothias | Editor, NGO ADVISOR
Jean-Christophe Nothias (JCN): When would you say MSF lost faith in the World Humanitarian Summit process?
Bruno Jochum (BJ): MSF started engaging in the World Humanitarian Summit process, like many other organizations, about eighteen months ago. We have contributed in many different ways on a number of different thematics. As a medical humanitarian organization that specializes in emergency response, MSF knows from experience that the most acute situations are in conflict areas and epidemics. But humanitarian action, as the Summit defines it, is integrated into a much wider project of resilience, development, and long-term goals. From the beginning of our involvement in the process of defining the goals of the Summit, we were afraid that the focus of the Summit was much too large.
Despite our apprehension, we tried our best to contribute, in part in an effort to put forth the need to narrow the Summit's focus. But over the last few months, we have started to feel that it is less and less possible to influence the outcome of the Summit. The gap between what is happening in the real world and the thematics of the Humanitarian Summit started to widen more and more. For example, the Summit is working on big questions like "ending needs" while Syrian refugees are being blocked at borders because states are questioning their need to flee and their right to asylum and protection from violence. In the last five years, we have faced constant obstacles to access vulnerable populations and systematic violations of humanitarian commitments, like denial of assistance and attacks against hospitals. More generally, we have shared widely the fact aid is too slow and ineffective in the first six months of an emergency, keeping people in terrible states of vulnerability. The world is ill-prepared to handle new epidemics, as was the case with Ebola in 2014 and with Yellow Fever in Angola today. Despite the many issues, states and international bodies have showed very little inclination to focus on improving the response to acute situations.The contrast between reality and the goals of the WHS is too stark. These are the main reservations we have with the way the Summit process has gone.
JCN: Where were all of these meetings happening, and who from MSF was going to them?
BJ: I personally participated in some of them, notably a preparatory conference in Geneva in October. Several MSF colleagues have participated in regional gatherings. We've also distributed many written contributions on what we believe are the most critical issues: investment in the response to acute population needs in difficult contexts; displacements caused by violence and repression; putting patients at the centre of epidemics response rather than only biosecurity; and attacks against hospitals that question the very existence and possibility of impartial medical care in conflict situations.
We're convinced that a summit on humanitarian action has never been more needed. In the last five years, humanitarian needs have exploded. The number of displaced people in the world has almost doubled. We have major conflicts building up in several regions. We've had a number of epidemics, including Ebola, where we have seen clear insufficiencies in the response but also in the availability of effective medical tools. We're reaching a humanitarian tipping point. States have very much been let off the hook in terms of their responsibilities. They have not made any new commitments, or at least nothing binding. Internationally, there has not been enough acknowledgement that most of these humanitarian crises are man-made. States cannot be allowed to simply pay lip service to good intentions. They have an enormous responsibility not only in responding to these crises, but also in the creation or worsening of some of them. So there is an enormous case for having a summit, and the WHS could have been an extremely good opportunity.
JCN: The Summit was supposed to include both NGOs and governments, right?
BJ: It was initiated as a consultation by the UN Secretary-General for all civil society organizations linked to humanitarian action, and it indeed invited states to be present too. The purpose was to ask states and NGOs to make commitments on how to improve humanitarian action. But there is a fundamental problem in asking the same levels of commitment from NGOs as from states, which have powers and responsibilities that are not comparable to an NGO.
JCN: Do you think that we are seeing the limits of the multi-stakeholder model that we've heard so much about? Some proponents of this model believe that actors should on equal footing with one another. Are you saying that this is not appropriate for this situation?
BJ: There are positive aspects of having multi-stakeholder participation in the Summit; that is not in question. The fact that the Summit emphasizes the importance of including newer NGOs, local NGOs, and regional level NGOs is a very positive development, as they play an essential role in some societies and should be supported in their action. The problem is pretending that the levels of responsibilities are the same between states and NGOs.
What's happening today, in different contexts, is that many different state-actors are violating their own critical commitments. International emergency response and aid systems in general are relatively weak and slow in the face of desperate need. In societies that are close to collapse due to conflict, the capacities of local actors are by definition very diminished and constrained. The fact that these issues are not put on the table in a very blunt way at the Summit is disturbing.
JCN: How did MSF decide not to attend? What impact do you think MSF's decision will have on the Summit?
BJ: The decision not to attend was a real dilemma. There's always the question, is it better to attend and to voice our messages from the inside? Or is it better to express our views and disagreements from the outside? In the end, we came to the conclusion we would be better heard from taking this radical position of not attending, despite having contributed to the process and to the dialogue through meetings and written contributions. But this way we send the message that we think the purpose of the Summit is at risk of getting lost, rather than allow ourselves to be co-opted into an approach or agreement we feel at odds with. Any Summit conclusions in the end will likely be full of good intentions, but we doubt they will foster any new commitments apart from giving greater access to UN funding to local actors, which is indeed needed, notably in the area of natural disasters.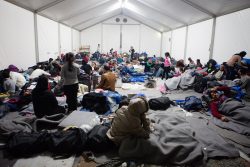 Inside a Médecins Sans Frontiers (MSF) accommodation tent at the transit camp in Idomeni, on the Greek – Macedonian (FYROM) border
JCN: Let's talk a little bit about MSF's relationships with other NGOs. Have you tried to engage other NGOs in this idea of pulling out of the Summit?
BJ: In general, MSF dialogues frequently with other organizations – this is something constant, notably through bilateral meetings. But no, the idea has never been to spoil the World Humanitarian Summit, to try to pull as many NGOs out of it. Never. Instead, the objective is to strongly voice our concern about the fact that at this stage, we can't identify any outcomes of the Summit that will actually impact the reality of humanitarian assistance towards those most in need.
JCN: I understand. But it seems that your concerns about the outcome of the Summit arose at quite an early stage in the process. Do you know if other NGOs had the same concerns?
BJ: I think some organizations share similar concerns, especially about the side-lining of people's needs in conflict situations. But we have to be clear: most organizations participating in the Summit are multi-mandate and also carry out long-term development projects in stable countries, rather than focusing specifically on life-saving assistance and alleviating suffering in the most acute situations. This is more an observation than a criticism. The reality today is that there are very few operational organizations in the most difficult situations, whether it's local actors or international actors. For instance, if you look at Yemen today, which is going through a fully-fledged war, there are very few international NGOs doing any form of assistance. This is true in other ongoing crises, as in the case of Syria, Iraq, as well as in recent crises, like the first phases of the Ebola epidemic, or the civil wars in South Sudan and Central African Republic. The paradox is that stable situations and natural disasters tend to trigger a lot more solidarity of an overwhelming number of organizations, while conflicts and epidemics rely mainly on very diminished local actors and scarce international solidarity. The solutions and the negotiation process cannot be the same for these two very different dynamics. This paradox is part of what MSF wants to push as a message to the Summit.
JCN: So you're not participating in the Summit itself, but you have been contributing a lot. At this point, what do you expect from the Summit? Are you looking for any awareness of the issues that you've been discussing in your preparations?
BJ: Our ask was and remains that the Summit really try to make a difference on a more narrow scope, particularly on the issue of emergency response for the most vulnerable populations in acute crises. These populations are overwhelmingly in or fleeing conflict zones. When humanitarian workers are denied access to these populations or even targeted on the one hand, and states are reluctant to admit civilians seeking protection on the other, these populations are increasingly trapped. They have no other option than to try other ways out, exposing them to danger and extorsion. That is where a difference has to be made.
In today's environment, we absolutely need states to recommit to very basic principles, including the legitimacy and fundamental value of independence and impartiality to deliver assistance to all sides in a war. Beyond broad recommitment, we should concentrate on improving the first phase of emergency response, to getting life-saving work to where it's needed most. We have a lot of respect for developmental approaches, for long-term goals, but for us, humanitarian action is first and foremost about making a difference in the immediate situation by alleviating suffering and saving lives. Of course prevention is critical where it can be effective, but working on prevention does not and should never justify the ineffectiveness of immediate international support in acute situations and, to a certain degree, a policy of disengagement in the name of supporting greater resilience.
JCN: Just a final comment. From what you're saying, it sounds like this may not be a gap that the World Humanitarian Summit ever intended to fill. If one of the biggest issues is that states do not respect international humanitarian agreements, then perhaps the solution should be a meeting of lawyers or attorneys.
BJ: There have always been two sides to this issue. On the one hand, there is the fundamental issue of states' commitments and responsibilities, and this is much more a question of political willingness. How do we trigger a greater sense of solidarity and hold states accountable for the agreements they sign on to? On the other is the question of improving aid systems and the response at large. How do we set up a system that is quicker, more effective at dealing with this explosion of needs? This question encompasses everything from the emergency response to long-term approaches. States as well as humanitarian organizations must be self-critical and work to be better at what they're doing.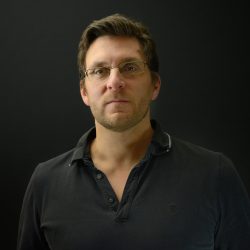 © Natacha Buhler/MSF
See MSF's profile on NGO Advisor.