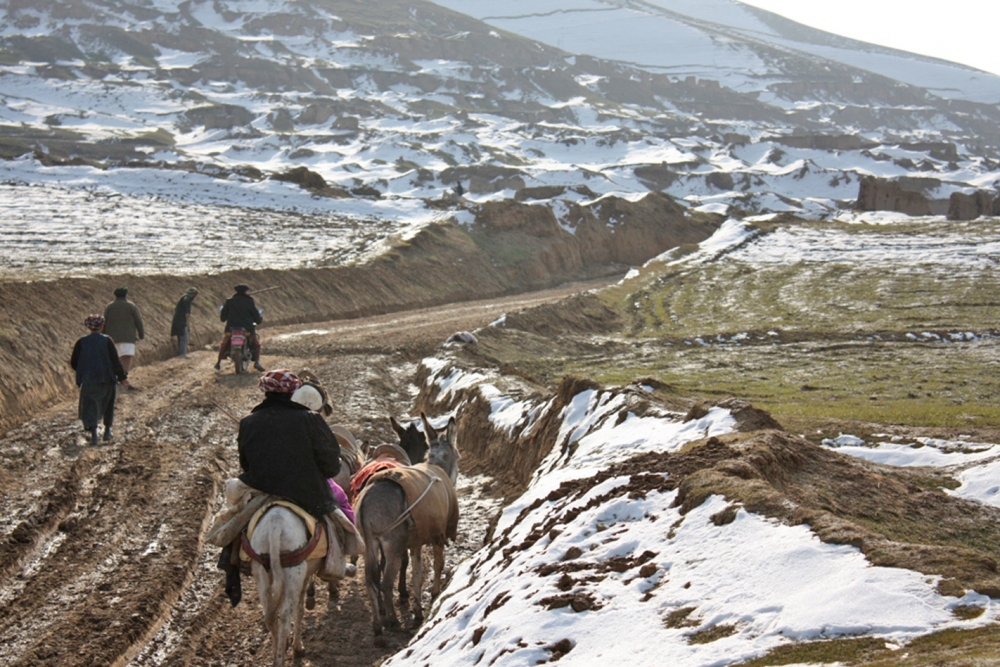 Heba Aly, the new head of IRIN News, describes how high-quality journalism in the field of humanitarian affairs can help change mindsets and ultimately benefit people in crisis.
by Jean-Christophe Nothias | Editor-in-Chief, NGO Advisor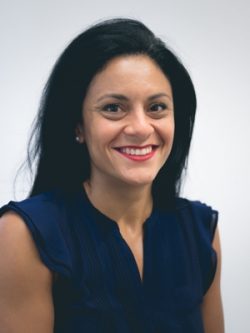 Jean-Christophe Nothias, for NGO Advisor (JCN): IRIN News is starting afresh, thanks to new partners and a new team. How did you pitch the new IRIN to these partners – and who are they?
Heba Aly (HA): The promise of the new IRIN is simple: putting world-class journalism at the service of the most vulnerable people on earth.
The scale, cost, and complexity of humanitarian crises around the world today are unprecedented. Migration and climate change are global phenomena that affect us all. Prospective staff and donors alike are drawn to IRIN because they believe that questions of life and death deserve as much scrutiny as politics, sports, or any other sector. More than that, they believe that a free press plays a critical role in providing transparency in the humanitarian sector, where few independent voices of critique and analysis exist.
What attracts our new partners is the opportunity to join a bold effort by a committed group of journalists to improve lives that have been torn apart by crises. We amplify local stories, make sense of complex realities, and hold those responsible to account. Our vision is a world where informed, high-quality journalism changes the minds, policies, and behaviors of decision-makers in a position to save lives, alleviate suffering, and maintain people's dignity in times of crisis. The tens of millions of people affected by crises deserve as much.
Our donors are a mix of governments and foundations. This year, our work is funded by the governments of Switzerland and Sweden, the Swiss Lottery, and the Open Society Foundation, among others.
JCN: Could you tell us a little about you and how you first got involved with IRIN News?
HA: I was working as a journalist in my hometown of Ottawa, Canada when I first heard of IRIN some 10 years ago. I was drawn to it because it sits at the crossroads of two things I believe in deeply: journalism and the well-being of people at risk around the world. IRIN held – and continues to hold – a set of values that are distinct from many other media outlets. At IRIN, the humanitarian imperative comes first. We are not beholden to commercial interests or corporate communications. Our responsibility is to those at heart of crisis zones whose voices we seek to amplify. These ethics continue to motivate my engagement with the organization today.
It is a real luxury to work with a such a dedicated, passionate, hard-working team. The commitment to the mission, the desire to get things done, and the focus on having an impact trump individual ambitions and corporate politics. We are small and entrepreneurial, and that too is a humbling and motivating environment in which to work.
JCN: Where do your ambitions for IRIN News lie?
HA: We want to see IRIN become a must-read source for the broadest possible audience of influencers and change-makers. To that end, we are investing in producing high-impact journalism, improving the user experience, and expanding our distribution channels, so that a larger percentage of those who want and need to consume our work actually do. A large pillar of this strategy is growing our investigative unit. As always, our direct audience will be just one fraction of our overall reach, which we will amplify through syndication and social media. To sustain these ambitions, we aim to grow our budget to $5 million by 2020.
But reach is just one indication of impact. IRIN's reports prompt debates in parliaments, inspire new aid programs, and force "re-thinks" among donors. We'd like to see that impact on policy continue to grow, so that our reporting drives more effective and accountable responses to crises.
JCN: Not long ago, a first World Humanitarian Summit was convened in Istanbul. By most accounts, the Summit did not exactly turn out to be a success. How did you cover the event? What was IRIN's angle on this and, from your perspective, what is the legacy of this first WHS? Do you see any future for such an initiative from your conversations with the many humanitarians you met there?
HA: IRIN's coverage of the World Humanitarian Summit – not only during the event itself but also in the two years leading up to it – was unparalleled. We unpacked key themes that emerged as recommendations from the wide-ranging consultations (for example, that crisis response be locally-driven, that humanitarian and development aid be more coherent and coordinated, and that humanitarian financing be more efficient). We helped readers, even those inside the aid industry, muddle through the mess and make sense of an unwieldy set of ideas, commitments, and initiatives by identifying the winners and losers of the process and breaking down the key Grand Bargain agreement. And finally, we kept the process itself to account, by questioning whether the UN was sincere about reform and conducting a series of "hard-talk" style interviews with senior aid officials. In one such interview – now infamous in humanitarian circles – UN Under-Secretary-General for Humanitarian Affairs, Stephen O'Brien, who was in charge of this multi-million dollar reform process, told me the UN "doesn't have to change." He confirmed a position that many insiders had suspected but never seen blatantly stated on paper.
Many people are dismissive of the impact of the World Humanitarian Summit, and I understand why. The process failed to tap into the extensive consultation process to adopt a clear agenda for change that could become a rallying point. Instead, the final report by the UN Secretary General was drafted by a small clique in New York and reflected a labyrinth of ways forward without clear prioritization. But the Summit did kick-start a conversation that I believe has had an impact. Regardless of the official outcomes and public commitments, aid organizations have undergone their own internal reflections, and in some cases, taken unilateral actions outside of the formal process. Perhaps more importantly, the process brought together various parts of the humanitarian "eco-system" in unprecedented ways – helping communities around the world feel a part of this most important global conversation – and forcing a very public acknowledgement and consensus around the limitations of the current approach to crisis response.
JCN: Looking at any humanitarian crisis, one can consider a few different aspects: the origins of the crisis, the parties engaged or exposed, and the people or organizations involved in the humanitarian effort. How do you conceive the role of IRIN News in crises? What are IRIN's journalistic priorities? What does IRIN News do that mainstream journalism won't?
HA: IRIN is different from other media in a few key ways. We have local correspondents on the ground in places where many media and even aid organizations simply are not present.  These local correspondents are present in country before crises erupt; we don't parachute into crises. This means that we are often far ahead of the curve on emerging trends. We also stick around long after most foreign journalists have packed up and left. We have intimate insights into and understanding of the humanitarian sector, providing us an insider view that avoids sensational reporting. And our editorial values are distinct from most mainstream media. We strive to put affected people at the heart of our work, and be authentic, constructive, and humanizing in our reporting. The result is that we provide depth, perspectives, and authority you would be hard-pressed to find elsewhere.
We cover the humanitarian beat holistically by looking at the full cycle of a crisis. We sound the alarm before a crisis erupts, analyze its dynamics when it unfolds – from the needs to the response – and examine its long-term legacies. That's because points in the evolution of a crisis are interconnected. You cannot respond to a crisis effectively if you don't understand its causes; nor can you effectively intervene on the ground if you don't know who the players are. Independent analysis of the humanitarian aid sector itself is a growing focus of our work as we ramp up our investigative reporting. That's one area where we feel we can really fill a gap. Our unique networks, access, and insights from 20 years as part of the United Nations can help force more transparency and accountability on governments, UN agencies, and local and international organizations that claim to do good, but do not always fulfill their promises.
JCN: What will be your main concerns and challenges over the next 12 months? How will you measure the success of the new IRIN?
HA: Our biggest short-term challenge is funding. Following our departure from the UN, we are rebuilding income streams, nearly from scratch, and seeking to develop the partnerships necessary to support our ambitious goals. We want to build a strong, sustainable organization capable of playing this necessary role in the media landscape over the long term. Over the last two years, we have done incredible things with very modest sums of money. With greater means, the possibilities for IRIN's impact are truly exciting. We will have succeeded when our journalism is sustainably supported; connects with broad, influential audiences; and pushes presidents, CEOs, and the UN Secretary General towards decisions that improve the lives of those most in need.
Visit IRIN here
© All pictures by Irin News staff