"We only partner with research organisations willing to share their learning and knowledge" Owen Sharp, MOVEMBER's CEO
Published by Jean-Christophe Nothias on
Share this post on :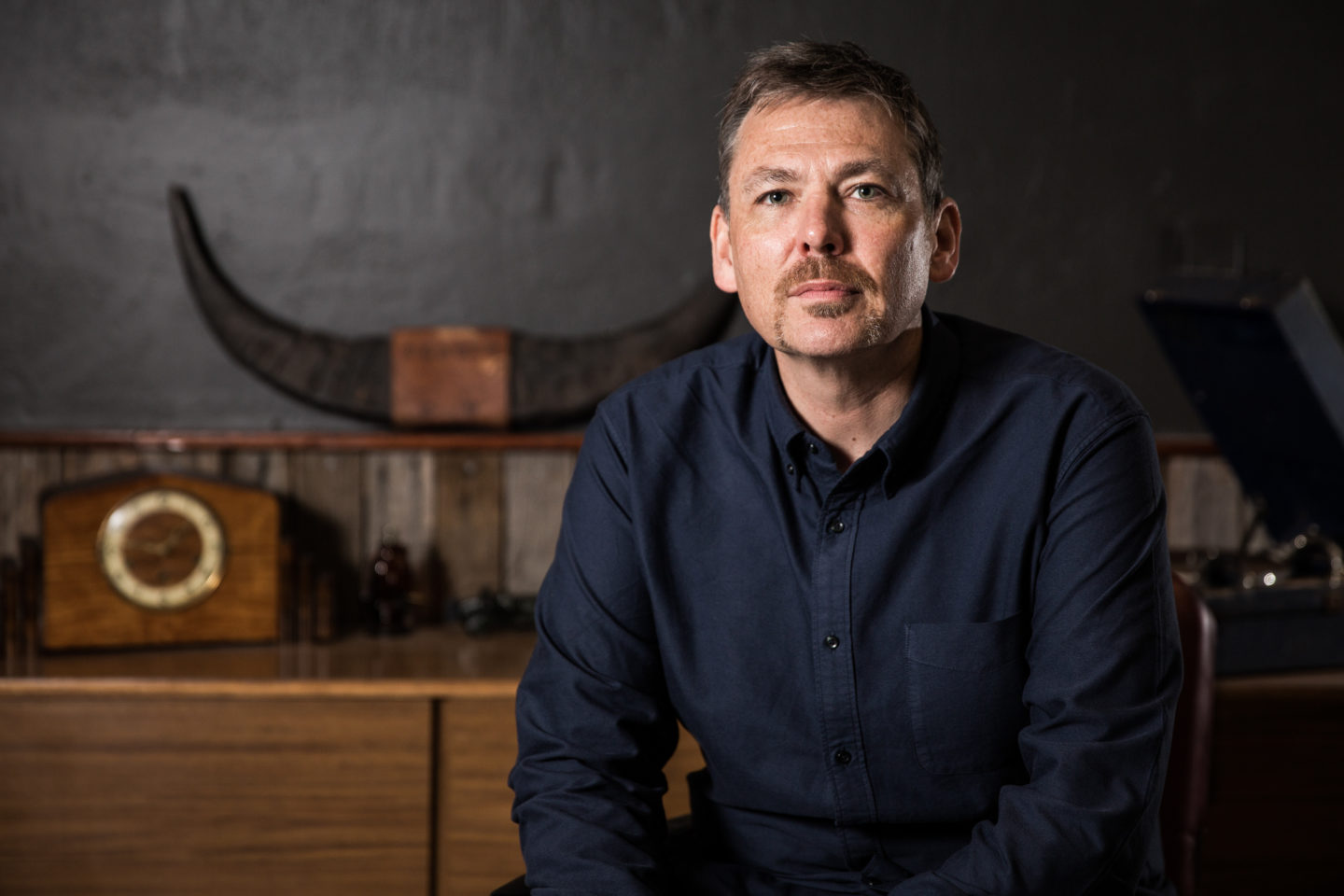 To many people, prostate cancer is just an old man's disease that we don't need to think is significant. We're so wrong. As an example, 11,819 men died in the UK from prostate cancer in 2015 overtaking breast cancer, which resulted in the death of 11,442 women. Screening capabilities are still not what they should be. Investment is most needed. We speak with Movember's CEO, Owen Sharp, about their global fight for men's health.

by Jean-Christophe Nothias | Editor-in-chief, NGO Advisor
Jean-Christophe Nothias (JCN): Movember resonates with two terms: movement and members which possibly defines your economic model. How would you describe your economic model as a non-profit and do you expect it to change over the coming years?
Owen Sharp (Movember): The Movember Foundation doesn't take government funding, so we can challenge the status quo and invest quicker in what works for men.
Through the generous donations of our partners and over five million legendary Mo Bros and Mo Sistas around the world, the Foundation can prioritize funding some of the biggest men's health issues: prostate cancer, testicular cancer, mental health and suicide prevention. The present model has been incredibly successful in allowing Movember to fund more than 1,200 programs, and isn't something we are looking to change in the near future. 
JCN: Does Movember membership (Mo Bros and Mo Sistas) request additional battles in their yearly agenda? How do you capture their feed-back?
Owen Sharp: During the other 11 months of the year (outside of Movember) Movember strives to fight additional battles alongside our supporters. These include meaningfully applying funds raised to world-class men's health programs, as well as implementing health promotion campaigns around key moments like World Cancer Day, Testicular Cancer Awareness Month, and World Suicide Prevention Day.
We engage with our Mo Bros and Mo Sistas face-to-face at community events, through our dedicated Community Engagement Managers or via Movember.com and are committed to always learning and improving from the feedback we receive. We also assess the success of initiatives and report on every program we fund, so that our Mo Bros and Mo Sistas can see the effect their donations are having.
JCN: Revenues of Movember are lower in 2017 (AU$80M) than in 2016 but comes with a surplus when 2016 recorded a deficit. Can you tell us what happened and what are your expectations for 2018?
Owen Sharp: The Movember Foundation delivered a strong result in the year ended 30 April 2017 (incorporating the 2016 Movember campaign), with more than 325,000 participants taking part. The Foundation made great progress during that year on its expanded fundraising strategy, with the commencement of a three-year partnership with the Distinguished Gentleman's Ride (DGR). 
The results for the year to April 2016 (incorporating the 2015 campaign) presented a net deficit that resulted from a timing gap between the raising of funds in years prior to 2016. This was associated with programs expenditure outflows which occurred in the 2016 year. Hence whilst it appeared that a loss was incurred, the organization in fact delivered a net fundraising surplus of $66.6m, after fundraising and administration costs.
The 2017 campaign produced strong results, with more than 300,000 Mo Bros and Mo Sistas taking part across the globe and DGR contributing $5 million. Results from the 2017 campaign are not yet final and we expect to release the figures later this year, as Movember continues to receive funds up until April2018.
JCN: Each year, more than 1.1 million men around the world are diagnosed with prostate cancer. Given our ageing population, we can expect that number to double in the next 15 years. Are we losing the fight?
Owen Sharp: Awareness and early detection is key – finding prostate cancer late means men face just a 26% chance of survival over five years. Despite these alarming figures, prostate cancer has received comparatively little national, regional or global attention from health policy-makers or health care providers. To stop men dying too young, further resources and awareness for prostate cancer are desperately needed. 
However, rather than competing for funding and attention, where possible we should be bringing together our best and brightest to ensure better outcomes for all people diagnosed with cancer.
To this point, Movember is proud to be at the forefront of a ground-breaking collaboration which kicked off last year with the National Breast Cancer Foundation – a joint venture funding a$2.5 million Breast & Prostate Cancer Linkage Grant exploring an innovative new treatment path for both breast and prostate cancer. 
JCN: In 2016, Movember contributed to the World Suicide Prevention Day by developing bold and powerful content. Is that topic (Mental health and suicide prevention) going to grow on your radar? How do you envision diversification in regard to topics of concerns, when one key of success for Movember was until now to be highly focused oriented with cancer and prevention?
Owen Sharp: The Movember Foundation has been investing in mental health and suicide prevention programs since 2006 in Australia so this has been a focus of the organisation for a significant time now. In recent years we have expanded our investment in that area to include projects in New Zealand, Canada, US and UK and we have been working hard to bring this issue to the public attention. There is a consistent and tragic pattern that about 75% of suicides across the developed world are men (the figure is over 80% in the US) so there is a very real and immediate need to make people aware of this, get men talking about how to stay mentally healthy and also to invest in gender-based initiatives that provide an evidence base about what will work to reduce this terrible toll of suicide amongst men. 
As well as Mental Health and Suicide Prevention, we invest in prostate cancer and testicular cancer and these three pillars remain our absolute priority. As a men's health organisation we also promote awareness and behaviour change that contributes to men living longer, happier and healthier lives.
JCN: Movember has a very strong brand. How do you envision leveraging its unique position in the years to come?
Owen Sharp: Movember has built its foundations on a strong brand that has grown as the Foundation has grown. When Movember started there was an early belief that a strong brand had the ability to increase the level of engagement. This was a bold strategy at the start of the Foundation's journey but one that was particularly successful in getting more men to engage in the important issues around their health.   
Cut to 2018 and the sector has dramatically changed – and the approach to our brand has evolved.  Whilst we will always stay true to Movember's DNA, the challenge now is to build greater depth into the connection people have with us. We don't just want to be known as the charity that first shook things up over a decade ago, but also as the brand that is genuinely making a difference to men's health today.  As the world's largest men's health movement, with a global community of over five Million Mo Bros and Mo Sistas, we have a bigger story to tell.  We've begun to make solid gains by changing tact with our communications, shifting away from moustaches and towards our men's health mission.  And whilst we'll never lose sight of the fact that Movember represents the opportunity for men to bust out their inner Ron Burgundy it is equally important that we demonstrate the incredible impact that funds raised by our community are having on changing the face of men's health forever. 
JCN: We all know that measuring impact is of essence and Movember has a well-known reputation for investing in programs that are impactful. Would you say that Movember could do better in terms of communicating and reporting back on its impact? What's your relation to the Academic world in that regard?
Owen Sharp: The focus of the Movember Foundation has always been to invest in projects and research that will make the most difference to men. We invest heavily in the evaluation of our programs to demonstrate our impact. Beyond traditional academic knowledge mobilisation, we will continue to promote and showcase the impact of our work in a way that will result in the changes being made available to as many men as possible. The full impact of scientific discoveries can take a number of years to be realised and we are optimistic that there will be exciting changes and improvements soon to be realised from our investments over the last few years.
It has always been a core principle of Movember that we only want to partner with organisations who are willing to share their learning and knowledge. Too often in the world of research, an early discovery is used as currency to gain additional funding for institutions. This is not the game that we play, we want our knowledge to be shared and built upon so that the impact on the lives of men can be maximised.
JCN: Lately, people seems to be interested not just in scaling up but into system change. How does that idea relate to Movember?
Owen Sharp: For the Movember Foundation to achieve its ambitious goals and reduce premature deaths amongst men by 25% by the year 2030, it will be critical that the benefits of our work reach significant populations of men. Movember's strategy has always been to invest in ideas and approaches that if successful can scale across populations. Over the coming years many of our investments will be moving to the scaling phase. These include our mental health prevention and early intervention projects (spanning a range of at risk populations), prostate cancer survivorship interventions developed as part of our "TrueNTH" program, and our global projects to improve prostate and testicular cancer clinical quality.
System change is at the heart of what Movember has done right from the early days. Our approach to fundraising and program investment has always been disruptive – challenging the status quo. However, in order for system change to be sustainable it does need to be underpinned by scalable high quality ideas that work for men.