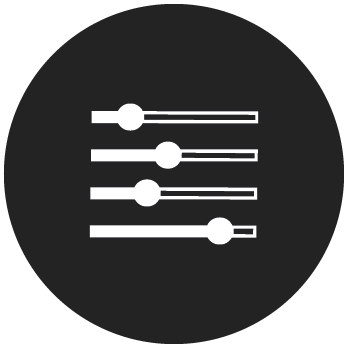 The complete list of criteria
NGO Advisor scores organizations based on their performance in 165 criteria, as explained in detail in our methodology. Each criterion fits into one or more of our three pillars of interest upon which we focus our evaluation: impact, innovation, and governance.
The list of criteria is broken down in 4 categories. These are Overview, Economic & Financial Data, Human Resources & Governance, and Marketing & Communications. To check out the criteria, choose a category from the sidebar and explore.
LOGO
ORGANIZATION NAME
FORMERLY KNOWN AS
BRAND
TAGLINE
ENGLISH-LANGUAGE WEBSITE URL
OTHER-LANGUAGE WEBSITE URLS
TYPE OF ORGANIZATION
YEAR FOUNDED
LEAD PHOTO FOR PROFILE
HQ LOCATION: CITY, COUNTRY
HQ PHYSICAL ADDRESS
HQ MAILING ADDRESS
NAME OF OFFICIAL REPRESENTATIVE FOR PROFILE
PRIMARY CONTACT AND GENERAL INQUIRIES
IS YOUR ORGANISATION MEMBERSHIP-BASED ?
TOTAL MEMBERS
HISTORY
PLEASE BRIEFLY DESCRIBE YOUR ECONOMIC MODEL.
OTHER TWITTER HANDIES
OTHER FACEBOOK ACCOUNTS
SECTORS OF ACTIVITY
MISSION
COUNTRY (OR COUNTRIES) WHERE ACTIVE
DATE OF PUBLICATION OF LATEST ANNUAL REPORT OR ACTIVITY REPORT
LATEST ANNUAL REPORT PDF
LATEST ANNUAL REPORT URL
CURRENT STRATEGIC PLAN
ALLIANCES, NETWORKS, AND AFFILIATIONS
NEWSLETTER
CONTACT INFORMATION FOR PRESS INQUIRIES
CONTACT INFORMATION FOR FUNDRAISING INQUIRIES
CONTACT INFORMATION FOR DEVELOPMENT AND PARTNERSHIP INQUIRIES
CONTACT INFORMATION FOR INQUIRIES FROM PRIVATE SECTOR
FULL NAME
AGE
SHORT BIOGRAPHY
PHOTO PORTRAIT
HAS HELD POSITION SINCE
PRECEDED BY
LINKEDIN CEO URL
FULL NAME
AGE
SHORT BIOGRAPHY
PHOTO PORTRAIT
HAS HELD POSITION SINCE
NUMBER OF EMPLOYEES
NUMBER OF UNPAID INTERNS
NUMBER OF PAID INTERNS
NUMBER OF NEW HIRES
NUMBER OF NEWLY CREATED POSITIONS
AVERAGE AGE OF PAID STAFF
NUMBER OF VOLUNTEERS
LOCAL STAFF/FIELD VS TOTAL STAFF (%)
STAFF TURNOVER RATE
EMPLOYMENT OPPORTUNITIES
LEGAL STATUS
YEAR OF REGISTRATION
ARE YOUR BYLAWS PUBLICLY AVAILABLE ?
ARE YOUR BYLAWS PROVIDED ON REQUEST ?
PROVIDE A REQUEST URL OR EMAIL
DATE OF BYLAWS' LAST MODIFICATION
REASON(S) FOR MODIFICATION(S)
COUNTRIES WHERE LEGALLY REPRESENTED
IS YOUR ORGANIZATION ACCREDITED TO ECOSOC (UN)?
YEAR OF ACCREDITATION
LATEST YEARLY INCOME (ALL COUNTRIES AND ENTITIES)
LATEST SURPLUS/DEFICIT
PREVIOUS YEARLY INCOME
LATEST NET ASSETS
DATE OF PUBLICATION FOR NEXT FINANCIAL STATEMENT
LATEST FINANCIAL STATEMENTS
LATEST AUDITED FISCAL YEAR
CONTACT INFORMATION FOR AUDITORS